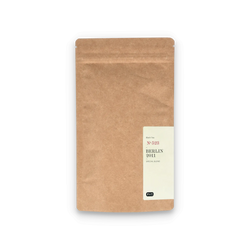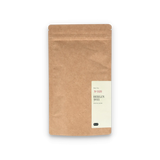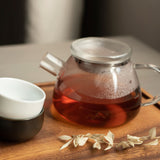 Saint Petersburg N°523 | Aroma Bag - 50g | CP: 8 Units
SKU: 11852
Delivery time 2-5 business days with DHL
UVP: €14,50
Sophisticated Russian-style black tea blend of seven teas
Renowned tea merchant Helwig Hooss created this highly sophisticated Russian-style black tea blend of seven varieties half-century ago and it became an all-time customer favourite. His nephew, our founder Jens, was inspired to recreate the original recipe for you to enjoy today.
banana, caramel, leather, malty
Quantity
Temperature
Time
2 tsp / 250 ml
90° C / 195° F
1st infusion 2 min.
2nd infusion 2 min.
When I started P & T, Uncle Helwig shared with me his well-guarded pure-tea blend recipes, and now we are starting with this wonderfully balanced and highly nuanced blend of 7 (seven!) teas. This particular blend is based on an old Russian tea recipe which a customer asked my Uncle to blend for him one day. Helwig refined it considerably over the years until he came up with exactly the right balance of these seven teas from China, India and Sri Lanka. What we love about this tea, beside its beautifully complex flavour profile, is the fact that it really highlights "The Art of Blending" - and that like in fine wine, a really good Cuvée can achieve something utterly unique, which any one cultivar on its own cannot.