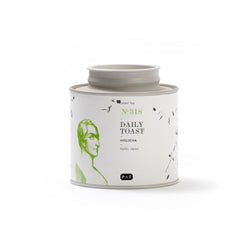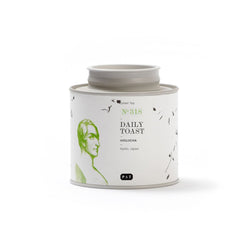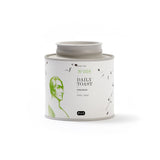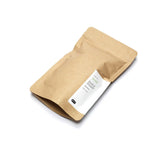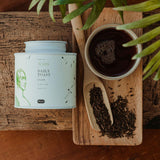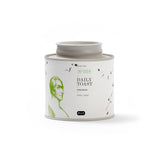 Daily Toast N°318 BIO | Caddy - 40g | CP: 8 Units
SKU: 11246
Delivery time 2-5 business days with DHL
UVP: €19,-
A roasted Japanese green tea of stems and leaves
Tea and toast, that most beloved of pairings, combine here in this hearty low-caffeine brew for any time of day or night. An exception to Japan's usual steam-processing creed, houjicha is toasted to yield robust aromas of nuts and malt, underscored with waves of fresh green.
toasty, roasted coffee beans, malty
*certified organic
DE-ÖKO-070
Quantity
Temperature
Time
2 tsp / 250 ml
90° C / 195° F
1st infusion 2 min.
2nd infusion 3 min.
Japanese tea processing etiquette is usually quite strict when it comes to not treating the leaves too extensively. However, in order to produce their beloved houjicha tea, they make an exception that seems astonishing by Japanese standards: Once the leaves and stems have been steamed and rolled, they additionally get roasted (either in a porcelain pot or over charcoal). Such undogmatic processing results in a brownish liquor that has delicate notes of both nuts and malt. Furthermore, since the above-mentioned treatment makes the leaves less sensitive to heat, you can easily brew houjicha at unusually high temperatures. What's more: houjicha is low in caffeine, goes well with almost any meal, and even makes a hearty iced tea!