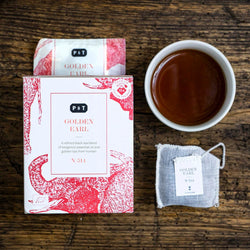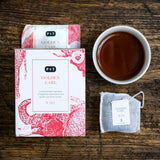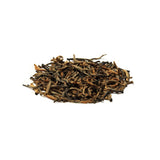 Golden Earl N°514 | Tea Bags - 15 Portions | CP: 8 Units
SKU: 11894
Delivery time 2-5 business days with DHL
UVP: €13,-
A fine Earl Grey blend of black tea from Yunnan and bergamot
The most famous of aromatized teas was originally concocted as a gift to the second Earl of Grey and has borne his name ever since. A sensuous, citrusy mix of natural bergamot essential oil on Yunnan golden-bud black tea, our Earl reigns supreme.
bergamot orange, honey, leather
Black tea
bergamot essential oil
Quantity
Temperature
Time
2 tsp / 250 ml
90° C / 195° F
1st infusion 3 min.
2nd infusion 4 min.