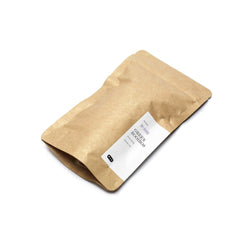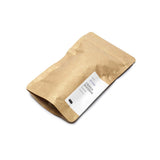 Green Rooibos N°803 BIO | Aroma Bag - 50g | CP: 8 Units
SKU: 10267
Delivery time 2-5 business days with DHL
UVP: €6,-
A non-oxidized version of the classic South African Rooibos
While a green rooibos, or redbush, might seem like quite the contradiction, the concept is actually quite similar to green tea. Heated after harvest to prevent oxidation, our Green Rooibos produces a lively, peachy-sweet, no-caff brew, packed with vitamins and minerals.
peach, apricot, grassy, woody
*certified organic
DE-ÖKO-070
Quantity
Temperature
Time
2 tsp / 250 ml
100° C / 212° F
1st infusion 4 min.
2nd infusion 5 min.
Rooibos, or red bush, has been a popular infusion in South Africa for many generations. Dutch settlers to the Cape developed rooibos as an economical alternative to black tea which, at the time, was an expensive commodity. Similar to black tea processing, red rooibos is produced by grinding and bruising the leaves in order to accelerate oxidation which is also responsible for the leaves' red coloration. Green rooibos, like green tea, is only lightly oxidized and retains many of the powerful antioxidants and minerals. At P & T we are huge fans of this caffeine free steep – pronounced fresh, peachy-apricot aromas make it a tantalizing treat, to be enjoyed hot or cold and at any time of the day.