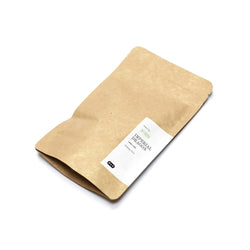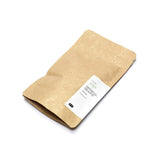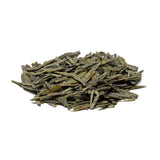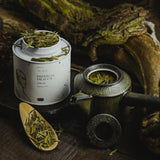 Imperial Dragon N°302 | Aroma Bag - 50g | CP: 8 Units
SKU: 10067
Delivery time 2-5 business days with DHL
UVP: €10,50
A famous Chinese green tea known for its flat leaves and chestnut flavor
Native to the shores of the idyllic West Lake near Hangzhou, the old emperor city, this legendary and prized green tea unfolds with a nutty, floral bouquet underscored by notes of fresh dough. Our uplifting "Dragon Well" Long Jing glistens with a wonderfully smooth, full-bodied cup.
Quantity
Temperature
Time
2 tsp / 250 ml
80° C / 175° F
1st infusion 2:30 min.
2nd infusion 3 min.
Long Jing, or Dragonwell, is one of China's most famous teas, the very definition of the meticulous effort of pan-fired tea. It was granted imperial status in the Qing Dynasty. The tea takes its name from the Dragon's Well located near Longjing Village. The well is said to contain relatively dense water. When it rains, the lighter rainwater floats on the surface. When you run your hand through it, a swirling pattern resembling a dragon appears. Long Jing is produced from delicate bud sets of two tiny leaves and one unopened bud, smoothed and shaped in a hot wok, using bare hands. The tea is removed from the wok, allowed to cool and rest, then re-fired six or more times. This creates layers of toasty complexity, with an unmistakable chestnut flavor, buttery mouthfeel and gentle vegetal flavor.