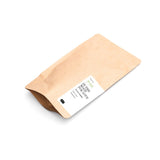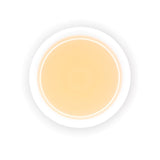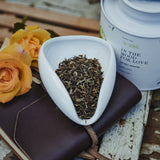 In the mood for love N°323 BIO | Aroma Bag - 250g | CP: 1 Unit
SKU: 11069
Delivery time 2-5 business days with DHL
UVP: €30,50
A delicate organic green tea, naturally scented with genuine jasmine blossoms
Honoring the age-old art of scenting teas, fresh jasmine blossoms are repeatedly placed between layers of fine Fuijan green tea to bathe the leaves and sweet buds in their unctuous aroma. The result is an airy, ethereal cup indulging the senses with its exuberant floral perfume.
perfumy, delicate sweet, ethereal
*certified organic
DE-ÖKO-070
Quantity
Temperature
Time
2 tsp / 250 ml
80° C / 175° F
1st infusion 2:30 min.
2nd infusion 2:30 min.
In the mood for love N°323 BIO | Aromabeutel - 250g | VE: 1 Einheit