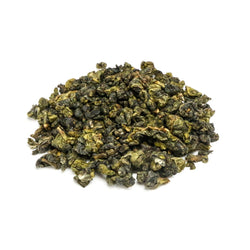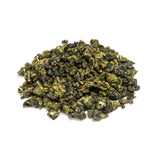 Milk River N°406 BIO | Caddy - 80g | CP: 8 Units
SKU: 11917
Delivery time 2-5 business days with DHL
UVP: €21,-
This subtle creamy Oolong from Northern Thailand
Surrounded by breathtaking forests and blessed with consistent precipitation, this specialty-tea cultivar, handmade milky Oolong from Northern Thailand, surprises us with its subtle creamy aroma and gentle fragrance, assuring an awe-inspiring brew in every cup.
sweet greens, orchid, cream
*certified organic
DE-ÖKO-070
Quantity
Temperature
Time
1 tsp / 250 ml
90° C / 195° F
1st infusion 2 min.
2nd infusion 2:30 min.