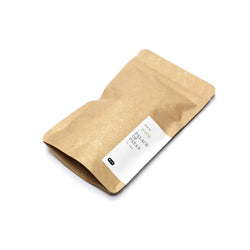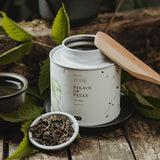 Palace of Patan N°322 BIO | Aroma Bag - 250g | CP: 1 Unit
SKU: 11006
Delivery time 2-5 business days with DHL
UVP: €53,-
An organic green tea from the Nepalese side of the Himalayas
Patan, the "city of beauty", has held irresistible allure for those seeking a more serene Nepal experience. Much like its namesake, this green tea offers a mellow yet sophisticated take on its Himalayan terroir: spring-fresh florals, a buttery brioche-like mouthfeel, and airy finish.
snap peas, lilac, warmed sugar
*certified organic
DE-ÖKO-070
Quantity
Temperature
Time
1 ½ tsp / 250 ml
80° C / 175° F
1st infusion 2:30 min.
2nd infusion 3 min.