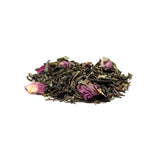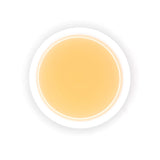 Sacred Emily N°701 BIO | Caddy - 40g | CP: 8 Units
SKU: 10469
Delivery time 2-5 business days with DHL
UVP: €19,-
A floral blend of black tea with jasmine green tea and rose petals
"A rose is a rose is a rose is a rose." Gertrude Stein's seminal poem inspired our first-ever in-house blend. Plucked at the height of their bloom, the rose petals linger on the palate and mingle with precious jasmine green tea, as well as tips from the best second flush Nepal tea. These rare components transform this joyful mélange into a true piece of art.
black tea*
green tea*
rose petals*
jasmin flowers*
*certified organic

Quantity
Temperature
Time
2 tsp / 250 ml
80° C / 175° F
1st infusion 1:30 min.
2nd infusion 1:30 min.