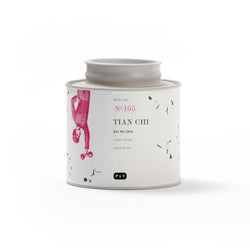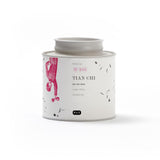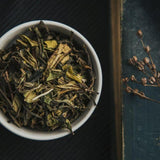 Tian Chi N°105 | Caddy - 30g | CP: 8 Units
SKU: 11880
Delivery time 2-5 business days with DHL
UVP: €10,50
A chinese white tea known as Bai Mu Dan
The fanciful, frilly peony, or Mu Dan, that lends its name to this tea is known as the "emperor of flowers" in China. This accessible white tea combines a floral aroma with hints of spice and sweet green for a brew that's delicate yet full – just like its namesake.
Quantity
Temperature
Time
3 tsp / 250 ml
80° C / 175° F
1st infusion 90 sec.
2nd infusion 90 sec.