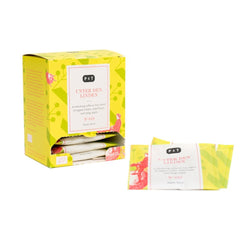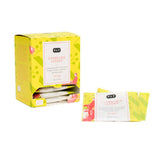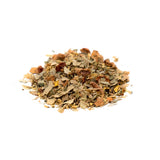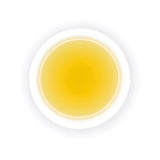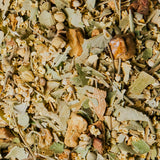 Master Blend
Unter den Linden N°818 BIO | Tea Bags - 100 Portions | CP: 1 Unit
SKU: 10913
Delivery time 2-5 business days with DHL
UVP: €52,-
A delicate and refreshing caffeine-free organic tea made of linden, elderflower, and apple
Sunshine in a cup, this caffeine-free organic infusion evokes memories of balmy summer afternoons whiled away in blooming meadows. Silky honey-like linden blossoms, fruity notes of elderflower, and sweet-sour apple combine delightfully to be enjoyed hot or cold any time of the day.
sunflower, apple, citrus, elderflower
lime-tree blossoms*
apple bits*
elderflowers*
lemon myrtle*
sunflower petals*
*certified organic

Quantity
Temperature
Time
3 tsp / 250 ml
100° C / 212° F
1st infusion 3 min.
2nd infusion 3 min.
ABOUT OUR MASTER BLENDS In developing the Master Blends line, we set out to bring back the original magic of the tea blending tradition while adding our own contemporary aromatic twists. With a nose for inspiring flavors, our collection of organic Master Blends elevates tea to new and exciting heights. Each original recipe weaves together a masterful palette of all-natural ingredients to highlight and celebrate the essence of tea. The P & T Master Blends line features organic tea and herbal blends which were created using fine teas pairing them with pure aromatic ingredients such as flowers, herbs & spices, dried vegetables, and seeds.