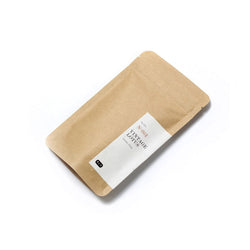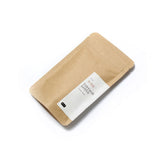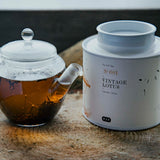 Pu-Erh Tee
Vintage Lotus No. 601 (organic) | Aroma Bag - 20g | CP: 8 Units
SKU: 11899
Delivery time 2-5 business days with DHL
UVP: €12,-
A Shou Pu-erh, fermented tea with a deep earthy flavor
The term is ripe. Thanks to the help of micro-culture, a fermentation process has given our Vintage Lotus pu erh rise to earthy tones of mineral-rich garden soil and autumn leaves with the sweetness of licorice and dark forest berries.
earthy, licorice, black currant
Quantity
Temperature
Time
2 tsp / 250 ml
100° C / 212° F
1st infusion 2 min.
2nd infusion 2:30 min.