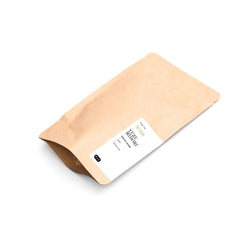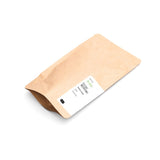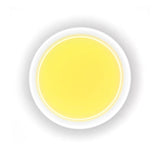 Yuzu Midori N°328 BIO | Aroma Bag - 50g | CP: 8 Units
SKU: 11687
Delivery time 2-5 business days with DHL
UVP: €18,-
An organic Japanese green tea blend with Kukicha, Matcha and yuzu citrus
This potent kukicha green tea blend, generously dosed with rich matcha powder, and paired with the fragrant tart rinds of prized Japanese Yuzu citrus, makes for a delightfully refreshing, invigorating and nutritious bright green cup.
grassy, citrus, grapefruit
Green Tea (85%)
Yuzu Peel
Yuzu Powder
Quantity
Temperature
Time
2 tsp / 250 ml
70° C / 160° F
1st infusion 1 min.
2nd infusion 1 min.
The citrus fruit yuzu has become much of a recent culinary trend in the west, famed for its sour and tart qualities—a sort of sharp hybrid of lime, lemon, and grapefruit with an incredible fragrance. Contrary to its novel status, Yuzu in its native east has held a tradition as long as tea. Coined the king of aromatics, yuzu is a versatile flavoring agent in Asian cuisine, often used as a seasoning spice to add a citrusy component to an umami palate. A remedial household tea in Korea mixes yuzu with honey, while in Japan a winter solstice tradition of bathing with yuzu fruits is believed to defend one's health.
Thank You Berlin from Berlin!
Another perfect delivery!